Last time we spoke to Monica Puig she introduced our viewers to her dog Rio, who she considered a good luck charm in her Olympic gold medal victory for Puerto Rico. Outside the Ball host Mayleen Ramey caught up with the WTA star and learned about the newest addition to Monica's family, an energetic puppy named Luna.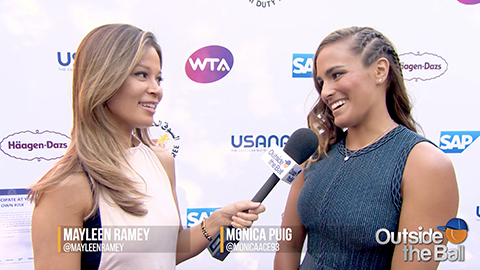 Luna may be the same breed as Rio, but Monica described a personality that's very much her own. "She's two months old and apparently has a more electric personality than Rio. You met Rio and he was already very bubbly. Luna is crazy, all up in your face!"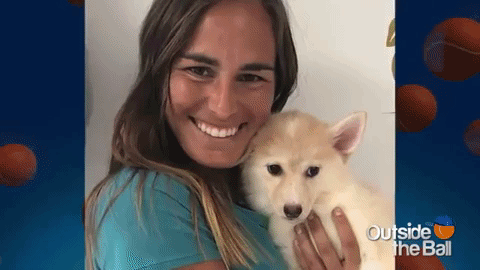 Despite the sassy pup stealing Rio's toys, the two are able to chase after one another and keep each other busy while their owner is away, which is something that was important to Puig. While Monica and her mom are traveling to tournaments across the globe, the tennis pro counts on her father to dogsit. "My dad has been calling my mom non stop saying 'The dog is not potty trained!' Sorry dad." Monica explained with a laugh.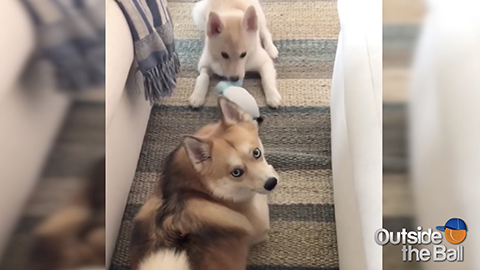 "I'm really excited to have her. She's a wonderful addition to the little family that I have with my boyfriend. We have a little kitten as well so we have a little zoo." Monica continued.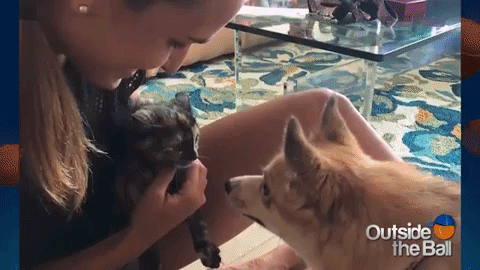 Monica Puig has a warm and playful family to return to after her travels, and we hope to see Luna's big personality on Outside the Ball in the future.