At the top of the month, Outside the Ball host Mayleen Ramey and WTA star Karolina Pliskova announced that one lucky tennis fan will win a signed Babolat racquet and Karolina was going to decide how fans had to enter. Placing her bouquet of flowers down on the couch, Karolina was eager to describe the conditions. "I can not do the dance, but you know this dance?" Pliskova said with a laugh as she attempted to Floss. The "Floss" is the latest dance crazy, and Karolina wanted to see everyone try it. No, that wasn't an April Fool's joke.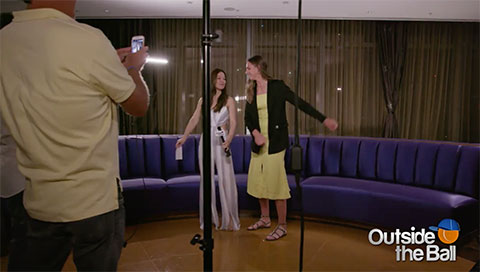 After the announcement was made, tennis fans from all over the world sent in videos of themselves trying to floss their way to victory. It was a tough decision for Outside the Ball to narrow the submissions down to two finalists. Once the two finalists were selected, it was left up to the fans to vote for their favorite!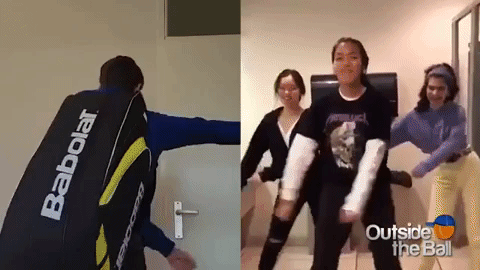 You voted and now we have a winner. Congratulations to Kat Brown and her flossing skills that will take home the signed Babolat racquet from Karolina Pliskova. Thank you to everyone who entered and stay tuned for another giveaway!