The master of fun, Murphy Jensen, took over Outside the Ball and challenged the tennis stars to a game of Keepy Uppy. The name of the game is to keep the soccer ball from hitting the ground without using your hands. While some players had a ball, others struggled to put their best foot forward.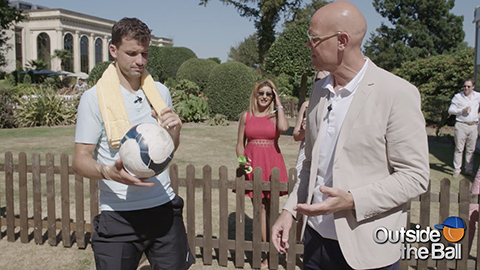 When asked if they were familiar with the game Sam Querrey expressed his hope that it would involve juggling the ball, while Frances Tiafoe put his head in his hands. "This is going to be atrocious!"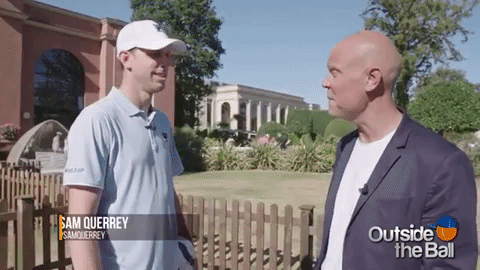 Grigor Dimitrov, Sam Querrey and Taylor Fritz handled the ball well and scored respectable marks, despite the fact Fritz ended his go with hitting a military General. Oops!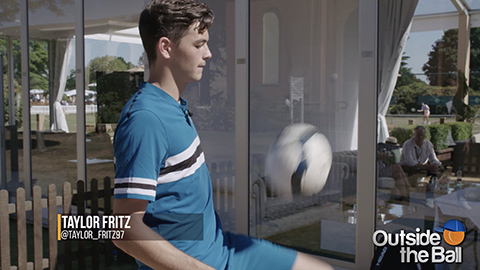 For Frances Tiafoe and Victoria Azarenka, the ball was not in their court. After one tap on the knee, Frances sent the ball flying into the camera. "Oh my god." Victoria said with playful snark as Murphy admitted he could only keep the ball up for two consecutive hits. The WTA star was unable to do much better than Jensen as she was sent running for the ball after landing three.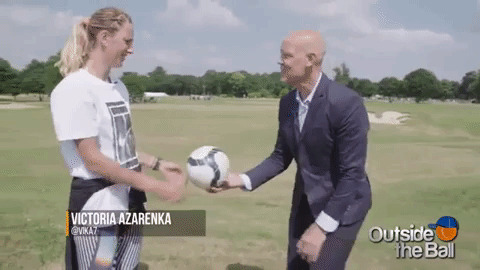 France has another futbol star in Richard Gasquet who impressed by using his feet, knees, and head. The winner of Outside the Ball's Keepy Uppy Challenge, however, was Marcus Willis. Fans can start cheering "Willbomb's on fire" as they watch this video of Marcus crushing the competition. In fact, someone should probably check up on Willis. There is a chance he's still playing!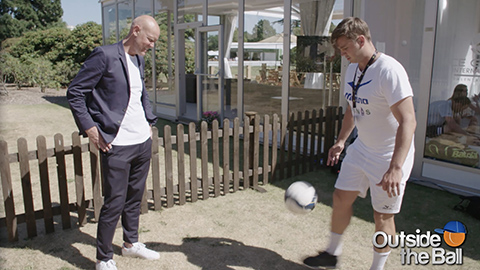 Regardless of the result, the players definitely met the goal for entertainment. A big thank you to Murphy Jensen and all of the pros for playing along.