Grab your bags because we're traveling with the tennis stars! Well, sort of. In this week's featured video, Outside the Ball host Mayleen Ramey talked to the ladies of the WTA about what kind of traveler they are. The conversation flew in every direction that includes an ideal summer vacation spot, when to arrive at the airport, how to pack like a pro and finally we ask the question, do people still send postcards anymore?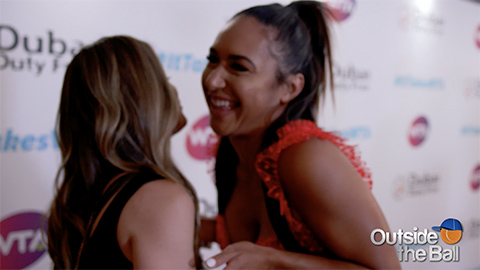 We begin with the ultimate summer holiday destination, the beach, which was provided by Naomi Osaka. Next we find out what kind of travelers we're dealing with. We asked Heather Watson if she liked to head to the airport early or if she comes rushing in before the gates close. "I'm somewhere in the middle. I hate being there too early with too much time but I can't be too close where I am panicking, otherwise I get major anxiety." While some of us pack light, the rest of us pack our entire wardrobe and half our house into a suitcase. Donna Vekic admits that as of late, she's lost control of her packing habits. "I don't know. I used to be a light packer but now the last couple of months I just have more and more stuff and I don't know how to stop it! I pack so many things and half of them I don't even wear them. It's a bit of a disaster at the moment!"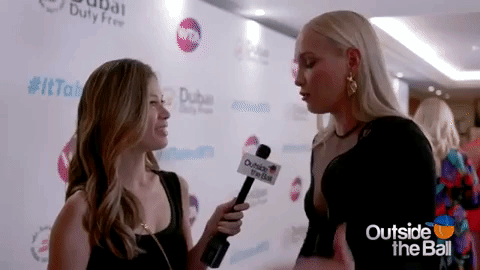 With the rise of smart phone technology and apps like Instagram, sharing our vacation photos have never been easier. That begs the question, do people still send postcards anymore? "Never! I've never used that!" Garbine Muguruza replied. "Yeah I did when I was a smaller girl, now I don't think I do it. You just send a Whats App now which is a little bit sad," Belinda Bencic explained. Garbine went on to say that if she was ever on the receiving end of a postcard, it would be quite the surprise. "I don't know really. I think if they would give me a postcard I'd be shocked, like what do I do with this?" Belinda, on the other hand, was open to reviving the traveling tradition and said she might send a nice postcard to her grandma next time.
We hope you enjoyed this snapshot of what it's like to travel with the pros, and we don't know about you, but we're ready for our next holiday!