Beyond the Game, our reality-style series, heads to an exciting red carpet event with the ladies of the WTA. Ahead of Wimbledon, the best tennis players on the women's tour dress in their best to attend the WTA Summer Party presented by Dubai Duty Free.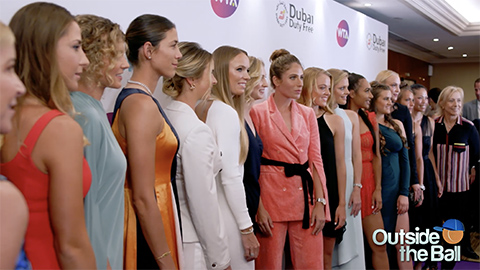 Summer has begun, and in this video, Outside the Ball host Mayleen Ramey chats with the stars about the hottest season of the year. Donna Vekic kicked things off with her go-to summer accessory, sunglasses! When it comes to holiday spots, Belinda Bencic loves to be in Europe like the coast of France or Italy. There is no place like home for Vekic who picked her native Croatia. "I haven't been on holiday in like five years but if I were to go on a summer holiday, one place I've never been that I want to go is Ibiza," Heather Watson revealed. Donna went on to detail her habit for over-packing, that we're sure many fans can relate to.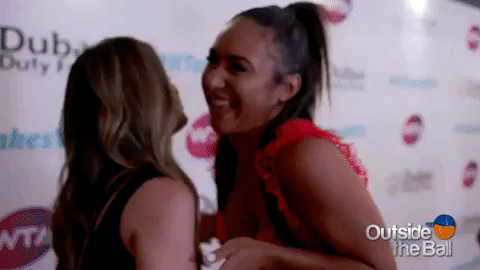 While on holiday, sending postcards to your friends and family back home was a common practice but the souvenir seems to be a lost art. "I think if they give me a postcard, I'd be shocked. I'm like what do I do with this?" Garbine Muguruza mused. Perfect for the London grass court season, Mayleen's next question was for Naomi Osaka who described her summer scent would be freshly cut grass. The interview took a wild turn as Garbine admitted she is an adrenaline junkie in her spare time. From flying in acrobatic airplanes and putting the pedal to the metal, Muguruza hopes to do more activities that get her blood pumping in the future.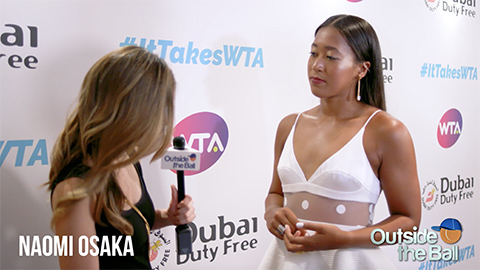 Love was in the air in London as the red carpet received a surprise appearance from Elina Svitolina and Gael Monfils. Leading up to the party, Gael and Elina's Instagram G.E.M.S.Life disappeared from the social media platform, sparking rumors of a breakup. The tennis couple returned shortly and set the record straight with us. "It was not like we're back together, we just had some time for ourselves. You know, it's cool to share with fans but in the end the last two to three weeks we were out of ideas," Gael explained before doing his best impression of Elina in an argument. Svitolina also shared the nice messages that came pouring in from fans supporting their relationship.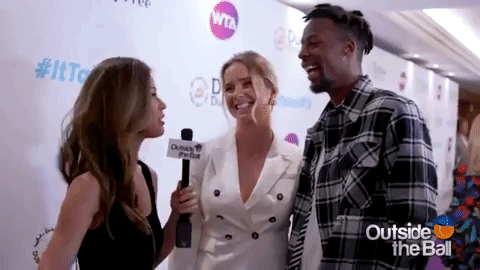 From their ideal travel spots to their travel companions, the WTA didn't leave anything out of this summer list. We know 2020 is not the summer any of us expected, but hopefully the tennis pros provided some inspiration for your next holiday opportunity. Next, Beyond the Game takes you behind the scenes at Wimbledon. You don't want to miss it!