Set in the iconic Stoke Park, Outside the Ball's second episode of Beyond the Game reels in viewers with a 007 twist. Beyond the Game is a 4 part reality-style show that takes fans behind the scenes of the London grass-court season. Host Mayleen Ramey will guide you off the court and into the red carpet, exclusive events, and so much more.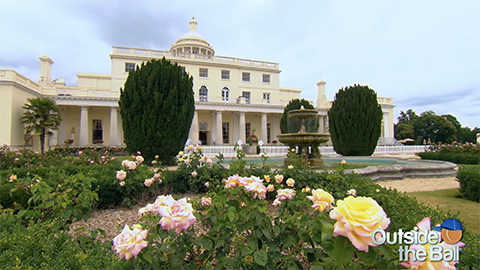 Today, our host uses the film history of Stoke Park to bring a James Bond movie to life with the tennis stars. Recreating the film Goldfinger, the pros audition for roles of its most recognizable characters. Denis Shapovalov faced our first series of casting challenges. Mayleen began by asking the Canadian some important questions like how fast the pro can drive a car and his experiences with scuba diving and sky diving. Diego Schwartzman also showed off his best Bond impression before he and Denis both revealed they were auditioning to play the villain.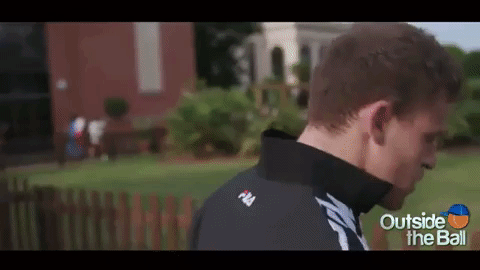 Schwartzman found his inner bad boy as the tennis star practiced his villainous facial expressions and threatened Ramey with his new intimidating bodyguard. Not to be outdone. Shapovalov proved he was bad to the bone with his throwing skills, turning an everyday hat into a deadly weapon. But this isn't your ordinary Bond film. While the guys let out their worst, Karen Khachanov was practicing his smile and charm to play his real-life doppelganger, Liam Hemsworth.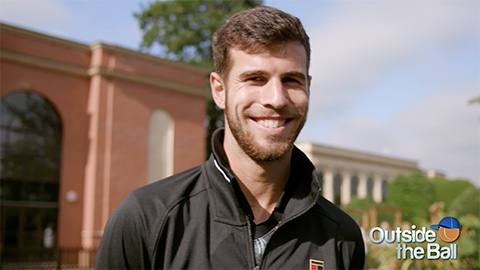 We think the pros are almost ready for their big-screen debut, but who will play our hero? Stay tuned for more fun across the pond as Beyond the Game continues.