Outside the Ball is known for horsing around with the players, but this time, Roberto Bautista Agut is the real deal. In this interview, the Spanish tennis star shares his passion for raising horses.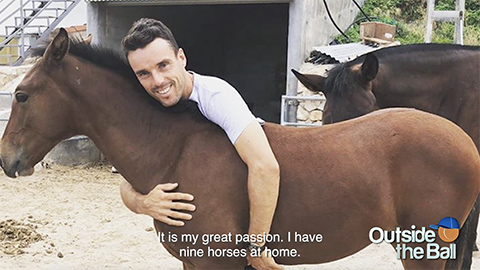 "I have horses. I like them very much. It is my great passion. I have nine horses at home and spend time with them when I am home." Roberto explained to our friend and correspondent Mariano Zabaleta. "I raise Spanish horses and we just had a little one arrive." With his hectic schedule of the tennis tour, Bautista Agut admits that he doesn't have much time with the horses but it's a passion he's determined to keep. "I don't have a lot of time. It's a hobby that needs a lot of dedication. You need to be very attentive of the animals. They are animals that need 24 hour care. It's a lot of work but it's my passion and I want to make the time to care for these animals."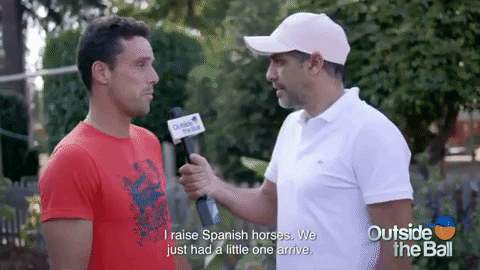 Considering his love and experience with horses, Zabaleta went on to ask the athlete if he's ever played polo. Roberto described a trip to Dubai with a friend where he played polo for the first time. As it turned out one of the best polo players in the world, Adolfo Cambiaso, would soon arrive at the US Open and Mariano wanted to set up a meeting between the two. "I would love to meet him. I've had the pleasure of playing polo and it's a difficult sport. I had a hard time hitting the ball and in reverse it's almost impossible." Roberto said with a smile. "So I admire him very much. It would be a pleasure to meet him."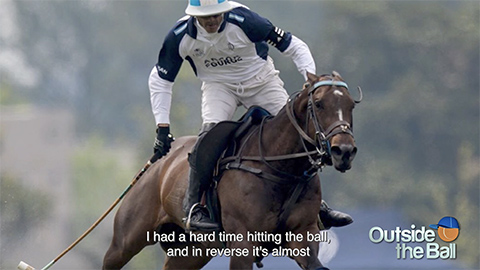 Roberto Bautista Agut clearly works hard both on and off the court to thrive in tennis and in raising horses. We hope you enjoyed getting to know the tennis star, and thank him and Mariano for spending time with us!