Karolina Pliskova's husband and Czech TV presenter, Michal Hrdlicka is the guest correspondent for Outside the Ball and he's helping us get to know the Pliskova sisters a little better with a fun Q&A.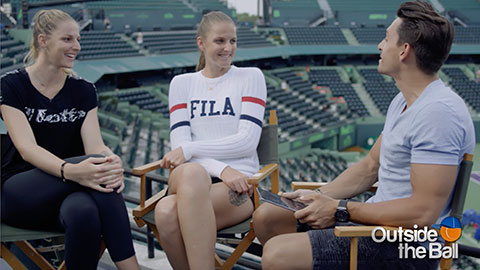 In a fast paced "Which sister is" style game, Michael finds out that Karolina is the tallest but Kristyna wins for most creative. "She can draw better, maybe dance better, sing better" Karolina described of her sister.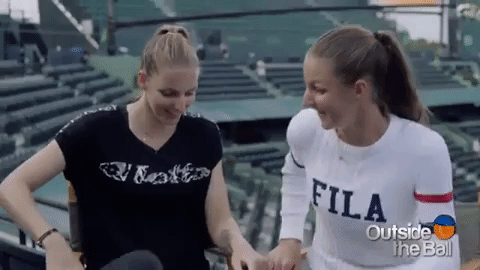 While the sisters were usually in agreement, the women became split when asked which sister takes longer to get ready. "I think Kristyna" Karolina began before her sister interrupted in protest. "No no! She's always taking care of her face!" Kristyna added as the two continued to bicker.
We had a great time learning more about the Pliskova sisters and we thank Michal Hrdlicka for being a wonderful guest reporter.