Tennis players travel the world and experience interesting places. While you often see the athletes arriving at beautiful hotels, many pros find a comfortable home for their team during extended stays. In this never before seen interview, Diego Schwartzman told our friend Mariano Zabaleta about a house he rented that came with a wild surprise.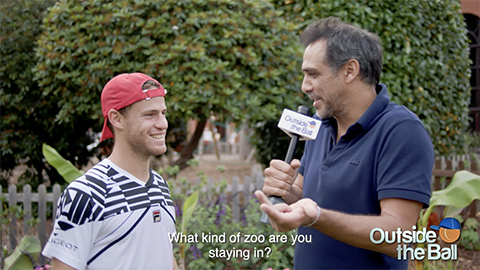 When Zabaleta heard Diego was staying in a house that included chickens, foxes and chipmunks, he had to ask about the unique house guests. "There is an ecosystem there that is not understood very good," Schwartzman began to explain. "When we arrived, the first thing we saw was a fox and we said, is there a dog in the house? A fox this size running around scaring the chickens."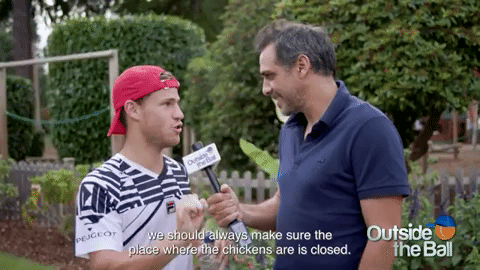 Taking ownership of a home of this nature, came with responsibility. "The owner of the house we are renting reiterated 100 times that we should always make sure the place where the chickens are is closed." As the chickens remained safe and sound, Diego revealed his trainer was enjoying their new neighbors. "More than anything my trainer Juan Ignacio Chela, he very much likes the ecosystem of animals there. He goes all the time to get the eggs from the chickens and cooks them. He likes to film the chipmunks. He will go over to the fox, but I am a little more scared."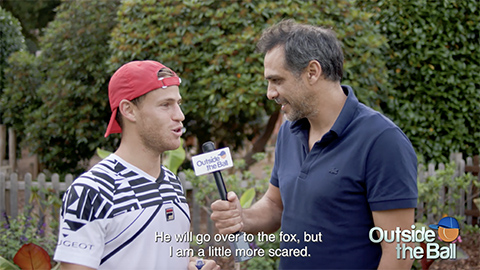 We're not sure what the fox has to say, but it sounds like Diego Schwartzman and his team gained a few more fans during their time preparing and playing the tournament. Do you think Zookeeper could be another career path for Diego?