Ahead of this year's US Open, Yonex opened their first stateside showroom to showcase their athletic products. Sponsored tennis stars Stan Wawrinka, Naomi Osaka, and Angelique Kerber stopped by to mingle with fans and celebrate their favorite Japanese brand. Grand Slam champion Stan Wawrinka was kind enough to guide our host Mayleen Ramey around the showroom.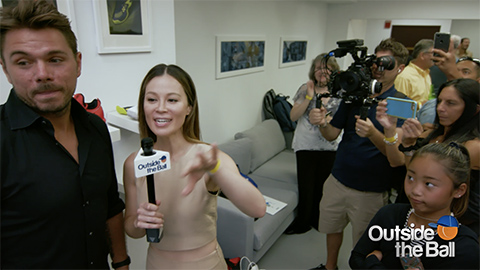 "I think it's great. I think Yonex has been really improving since many years now. Always trying to do something new! That's great to see them do a showroom, they can present the product, it's something super good." Wawrinka described when asked about the showroom. Before touring the latest Yonex line, Stan had a chance to take selfies with fans and hit with a group of young kids using his new VCORE pro racket. "We always look to improve the product and they do an amazing job. I've been to the factory last year in Tokyo, was something really special to see the way they make the rackets and I'm happy with it."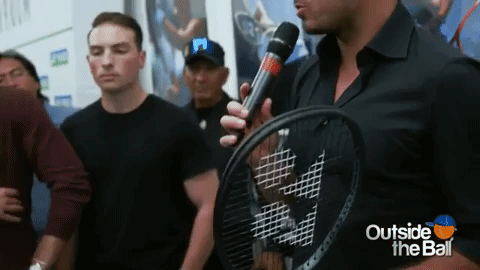 Tennis players have fancy footwork on court, so the next stop for Mayleen and Stan was the shoe display. "For me, the quality of the shoes is really important because that's what you need the most. It's light and easy to play with." After admiring the clothes, the last part of the showroom consisted of an art wall. Players autographed and posed in front of beautiful artwork done to their likeness.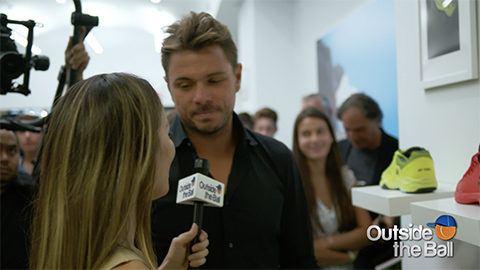 New York City is abuzz with the US Open action, and the players are ready to look good and feel good with the latest line from Yonex!